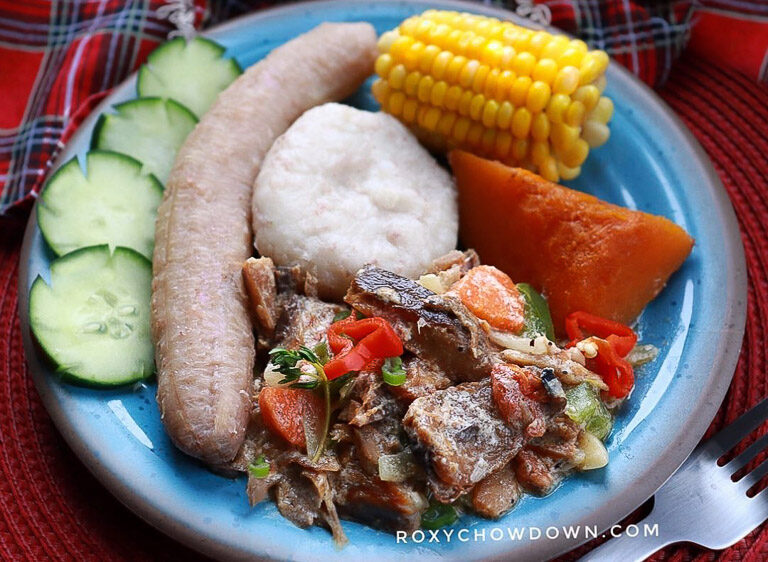 Old-Time Jamaican Salt Mackerel Rundown
Salt mackerel Rundown is a classic Jamaican breakfast dish that captures the sweet taste of 'Old-Time' Jamaican cooking. This dish features flaked salted mackerel loaded with fresh herbs and spices, simmered down in a creamy coconut sauce.
If I were to guess what makes salt mackerel rundown a hit, I'd say it's in the coconut milk sauce. This is because the sweet, finger-licking coconut sauce or 'rundown' pulls all the delicious flavours together in one tantalizing dish!
Enjoy your mackerel rundown with side dishes like festival, boiled ground provisions, fry dumplings, or roast breadfruit.
Delicious Jamaican Salt Mackerel Rundown
Enjoy the real taste of Jamaica with this delicious Salt Mackerel Rundown recipe. You'll learn how easy it is to cook this classic Jamaican breakfast favourite that's loaded with rich Jamaican herbs and spices and the sweet and creamy goodness of coconut milk!
Ingredients
400

gram

salted mackerel

3

tbsp

cooking oil

or coconut oil

1

tsp

black pepper

1/2

small

carrot

optional

1/2

small

tomato

chopped

1/4

small

yellow onion

chopped

1/4

small

red onion

chopped (optional)

1

large

garlic clove

crushed

2

tbsp

red bell pepper

chopped

2

tbsp

green bell pepper

chopped

1

sprig

thyme

1

tbsp

chopped scallion/green onion

1/2

small scotch bonnet pepper

deseeded (to taste)

4 - 6

pimento seeds

1/4

cup

thick coconut milk
Instructions
Rinse, then boil the salt mackerel uncovered in a large pot for about 35 minutes.

While the mackerel is boiling, prep the carrots and seasoning and set aside.

Cool and test a piece of the mackerel (close to the bone), to determine if it has the desired amount of salt. If it is too salty, pour off the 'old' water and boil the mackerel for another 5 - 8 minutes, then test it again.

Use a dinner knife to scrape the thick silvery skin from the mackerel, then remove the bones and discard them.

Use your fingers to loosely flake the mackerel.

Heat the cooking oil In a large wok or frying pan.

Stir-fry the carrots and fresh seasonings for 1 minute on medium-high heat.

Add the mackerel and black pepper then stir-fry for 2 minutes.

Cover the pot and let it cook for 3 minutes.

Add the coconut milk and stir for 1 minute.

Cover the pot, turn off the burner and let it simmer for another minute.

Remove the pot from the burner and serve warm with boiled ground provisions, fry dumplings, bammy, festival, roast breadfruit or rice.

Please remember to come back after you've tried this recipe and leave me a 5-star rating & review if you enjoyed it. Thanks in advance 🙂
*Please note that this page may contain Amazon affiliate links (highlighted links to products on Amazon). I get a small commission each time you purchase through my Amazon links, at no extra cost to you. Thanks in advance for making all your Amazon purchases through my product links..
SUBSCRIBE & be the first to get delicious new recipes & exclusive offers!!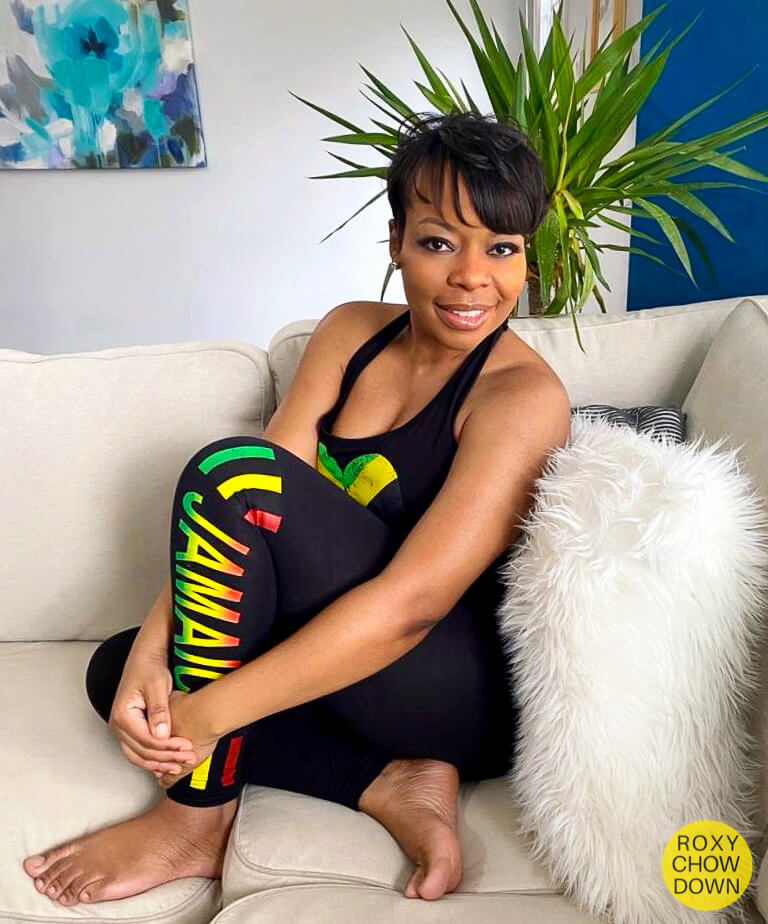 Check out these yummy recipes!