Jamaican Festival Recipe 
This Jamaican Festival recipe makes a sweet and delicious side dish (similar to Jamaican fried dumplings), that goes perfectly well with popular Jamaican food like Escovitch Fish, Jerk Chicken and Jerk Pork. If you've ever tried Jamaican Festival, chances are they're high on your list of favourite Jamaican side dishes. However, many people have difficulty making them at home. With my easy to follow, step-by-step Jamaican festival recipe, you'll learn all my secret cooking tips to help you make this tasty Jamaican treat over and over again!
Fun and Oh-So-Festive!
Jamaican festivals are fun and festive, no doubt about it! Let me tell you, making festivals is one sure way to bring excitement to mealtime, especially for kids. For me, it's a family favourite that brings joy and kisses every time. Believe me when I say that these warm, crispy and oh-so-yummy treats are all you'll need to put a smile on everyone's face. And guess what makes them even more special? They are not only perfect on their own but makes a delicious side dish to 'nice up' your breakfast, lunch or dinner time.  Give them a try and savour the thrill in every bite. 
Festivals are typically paired with dishes like fried fish and jerk chicken, but these sweet fried dumplings are so tasty, you'll find that it kicks most dishes up a notch. Be sure to try your festivals with dishes like ackee and saltfish, curry chicken, or even vegetarian dishes, and watch your taste buds come to life.
What is Jamaican Festival made of?
Jamaican festivals are made of all-purpose flour, baking powder, salt, refined yellow cornmeal, brown sugar, vegetable oil, cow's milk and water. You may however substitute regular cow's milk with coconut milk which gives your festivals a rich, lovely flavour!
What is the difference between Festival and Fried Dumplings?
Both Festivals and Fried Dumplings are quite similar. They are both fried dough that makes a delicious side dish to many meals. However, there are a few distinct differences between the two, the first being their shape. Jamaican festivals are long and thinly shaped like sausages, while Jamaican dumplings are round. Most importantly however, is one main ingredient. Authentic Jamaican festivals must include yellow cornmeal. The cornmeal distinguishes festivals from fried dumplings not only in texture but in flavour. Another difference between festival and fried dumplings is the addition of spices. There are some festival recipes that include spices like cinnamon or vanilla, however I prefer to make my festival with simple ingredients. That way, the flavour of the festivals doesn't compete, but compliments and balances the dish it's paired with.
How To Make Jamaican Festival from Scratch – Easy, Step-by-Step YouTube video!
Never get nervous about making Jamaican Festivals again. With the Youtube video that I've added below, you can follow along with me as I cook these delicious Jamaican festivals from scratch. In this video, you'll see my easy step-by-step way how to prepare festivals that are crispy on the outside, and light and fluffy on the inside.  Watch as I prepare the dough, shape them and fry them nice and golden brown without the excess oil some festivals tend to have. The keys to frying Di Best Jamaican Festival are 'Temperature and Timing'. Check out my video to get started with frying your festivals the right way. 
Feast on your Jamaican Festivals with Delicious Jamaican Escovitch Fried Fish!
So before we dive into all the ingredients you'll need to make your 'perfectly-fried Jamaican Festival' dream come true, here's the 'hook up' on a mouth-watering BONUS recipe. There's just no way I could give you my Festival recipe without including my recipe for Jamaican Escovitch Fish. These two recipes are the perfect combination to satisfy your cravings for traditional Jamaican seafood. Watch my easy, step-by-step video below to learn how to make delicious fried fish and pickle, then enjoy an authentic Jamaican 'beach-style' experience like no other!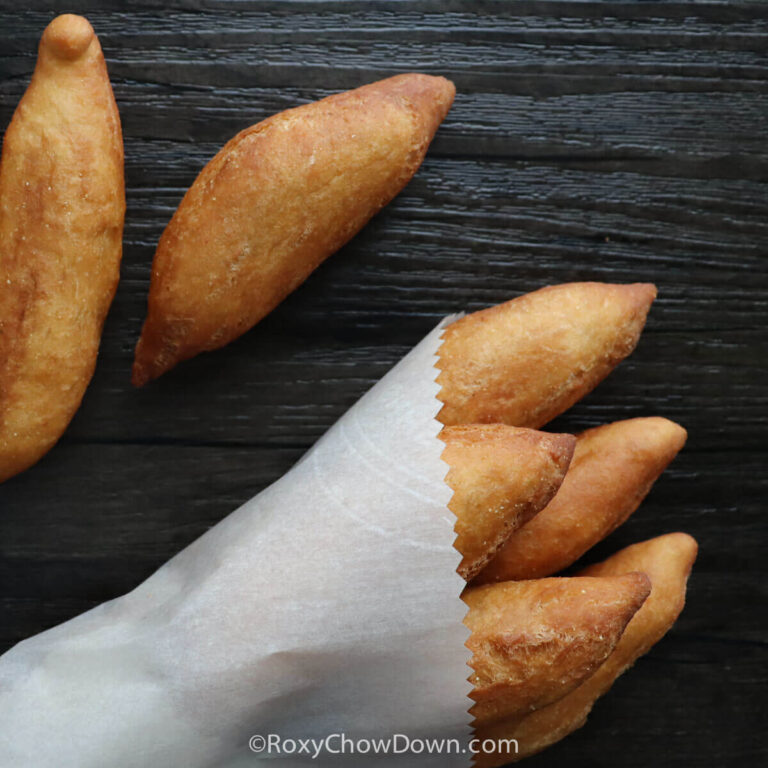 Deliciously Sweet Jamaican Festival Recipe!
This is the Oh-SO-Yummy Jamaican Festival Recipe you've been looking for! Come see how easy it is to make deliciously sweet and authentic 'beach-style' Jamaican Festivals from scratch, that's perfect for the whole family. You'll love my step-by-step recipe that teaches you how to fry festivals that are crispy and golden brown on the outside, while light, soft and fluffy on the inside. Bless up and enjoy it every time!
Ingredients
2

cups

all-purpose flour

½

cup

refined yellow cornmeal

½

cup

cold water

¼

cup

cold milk or cold coconut milk

½

tsp

salt

3 - 4

tbsp

brown sugar

1

tbsp

baking powder

1

tbsp

vegetable oil

for dough

2 -3

cups

vegetable oil

for frying
Instructions
In a large bowl add flour, salt, baking powder, cornmeal, and sugar then use a large spoon to combine ingredients thoroughly.

Measure and combine water and milk.

Make a well in the flour mixture and add ¼ of the water and milk mixture then lightly stir to combine.

Add another ¼ of the water and milk mixture and knead dough lightly before adding the remaining liquid.

Knead lightly until the dough is soft and smooth. If dough is sticky add a bit more flour.

Rub cooking oil over the dough before using a damp paper towel or kitchen towel to cover the bowl.

Refrigerate the dough for at least 1 hour.

After 1 hour, remove the dough from the fridge and dust lightly in flour.

Pinch off a portion of the dough and roll into a sausage shape about 4 inches long, then gently pull on both ends to slightly stretch. Lay your festival on a clean baking tray or cutting board.

Continue to pinch and form your dough and set aside.

Heat the cooking oil, on medium-high in a large wide frying pan, ensuring the oil level is about 2 inches deep. In 1 - 2 minutes, test the oil for readiness by sprinkling in a pinch of flour. The oil is ready when tiny bubbles form around the flour. Immediately add some pieces of dough to the hot oil.

Monitor the festivals closely for signs of 'browning' on the sides. Turn the festivals as necessary until golden-brown all over.

If the festivals start browning too quickly, lower the heat to medium.

Remove the festivals when they are completely brown in colour.

Place the festivals on a thick sheet of paper towel to absorb the excess oil.

Thank you for trying my Jamaican festival recipe. Please remember to come back to leave a 5-STAR Rating with your Review, as soon as you've tried it. Your love & support is truly appreciated.

To enjoy your festivals with some mouth-watering Jamaican Escovitch fry fish, please see the notes below for a link to my easy, step-by-step Jamaican Fry Fish & Pickle recipe video!! xoxo
Notes
Complete the 'beach-side restaurant' experience by pairing your Jamaican festivals with some delicious Escovitch fried fish! Not quite sure how to fry fish well? Don't worry, I've got you covered! My easy, step-by-step video will help you perfect this tasty seafood meal. In this video, you'll learn how to season, fry and Escovitch fish, to enjoy this mouth-watering and satisfying Jamaican dish. I can't wait for you to try these authentic Jamaican recipes, made with love from my home to yours!
*Please note that this page may contain Amazon affiliate links (highlighted links to products on Amazon). I get a small commission each time you purchase through my Amazon links, at no extra cost to you. Thanks in advance for making all your Amazon purchases through my product links..
SUBSCRIBE & be the first to get delicious new recipes & exclusive offers!!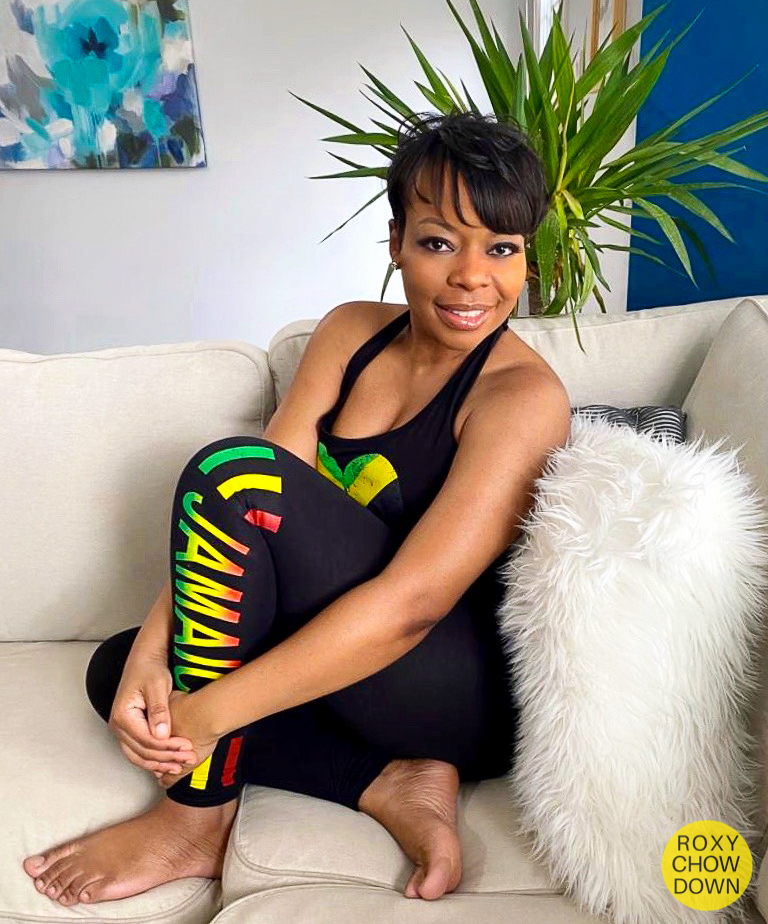 Check out these yummy recipes!