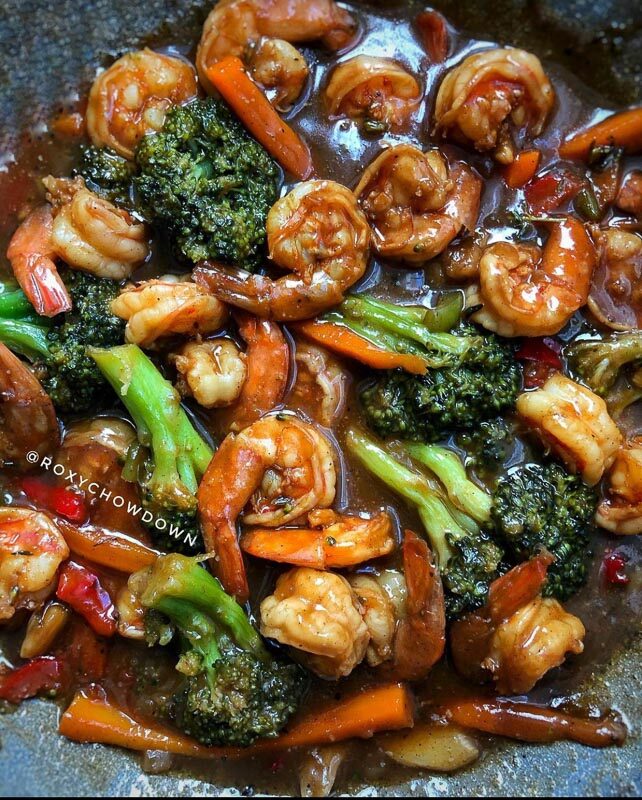 Stir-Fry Shrimp and Broccoli Teriyaki
This flavourful, quick and easy Stir-Fry Shrimp and Broccoli Teriyaki recipe is a must-try!
What you'll love about this recipe is you'll learn step-by-step, how to make a simple, yet tantalizing Teriyaki sauce from scratch. So forget about the store-bought Teriyaki sauce with a bunch of ingredients you can't pronounce! I'll teach you how to use fresh, easy-to-find seasonings, to confidently whip up this Japanese-style classic, like no other. Most of all, you'll get the satisfaction of preparing a delicious 'Restaurant-Style' dish at home, without breaking the bank.
You'll find that this recipe is a fantastic dinner idea during the Lenten season, when you're in search of satisfying seafood options. However, this recipe works well to please the whole family, on any given day!
Now get ready to add this Stir-Fry recipe to your list of quick & easy seafood dinner favourites. Enjoy your Stir-Fry Shrimp and Broccoli Teriyaki served over a warm fluffy bed of white Jasmine rice , and with a glass of Pineapple Ginger Juice Drink.
Love flavourful and delicious seafood? Well, I've got you covered! Be sure to check out my other seafood recipes like – Saltfish and Shrimp rundown, Steam Fish with Okra, Mackerel rundown, Crispy Fried Shrimp, or Restaurant-Style Shrimp Fried Rice.
Bless up and enjoy them!!
Delicious Shrimp and Broccoli Teriyaki Stir-Fry!
Who knew making delicious Shrimp and Broccoli Teriyaki Stir-Fry could be so easy? You'll enjoy this flavourful restaurant-style seafood recipe that comes with a bonus! Now you can learn how simple it is to make Teriyaki sauce from scratch without all the unnecessary additives. Get ready to enjoy this amazing Stir-Fry dish!
Ingredients
400

gram

raw white pacific shrimp

peeled and deveined

1

small head of broccoli or 2-3 cups of broccoli florets

½

tsp

salt

½

tsp

white pepper

2

cloves

garlic

finely chopped

1

inch-thick

ginger root

crushed

½

small

onion

chopped

2

tbsp

sesame seed oil

1

tsp

roasted sesame seeds

to garnish (optional)
To make the TERIYAKI SAUCE
2

tbsp

honey

or brown sugar

1

tsp

ginger powder

½

tsp

onion powder

½

tsp

garlic powder

½

tsp

paprika

1

tbsp

cornstarch

2

tbsp

soya sauce

low salt, msg free

1 ½

cup

water

room-temperature
Instructions
Begin by making the Teriyaki sauce.

Thoroughly mix all the sauce ingredients in a medium-sized bowl and set aside.

If you are using a head of broccoli, rinse and cut it into bite-size pieces and set aside.

Rinse the shrimp in lemon or lime water and drain completely.

Season the shrimp with salt, white pepper, garlic, ginger, and onions, then set aside.

In a large frying pan or wok heat the oil and add the shrimp. Stir fry the shrimp for 1 minute on high heat. Cover the pot and let the shrimp cook for a further 2 minutes.

Remove the cover and stir fry the shrimp for another 2 minutes until it starts to turn pink.

Add the sauce and keep stirring for 1 minute.

Add the broccoli florets and stir for 1 minute, then cover the pot and let the broccoli steam for 2 minutes.

Uncover the pot, turn off the heat and allow the dish to simmer for another minute before serving.

Enjoy your shrimp and broccoli stir-fry hot, served over a bed of fluffy steamed Jasmine rice.

Lightly garnish with the roasted sesame seeds.

Please remember to come back after you've tried this recipe and leave me a 5-star rating & review if you enjoyed it. Thanks in advance 🙂
*Please note that this page may contain Amazon affiliate links (highlighted links to products on Amazon). I get a small commission each time you purchase through my Amazon links, at no extra cost to you. Thanks in advance for making all your Amazon purchases through my product links.
SUBSCRIBE & be the first to get delicious new recipes & exclusive offers!!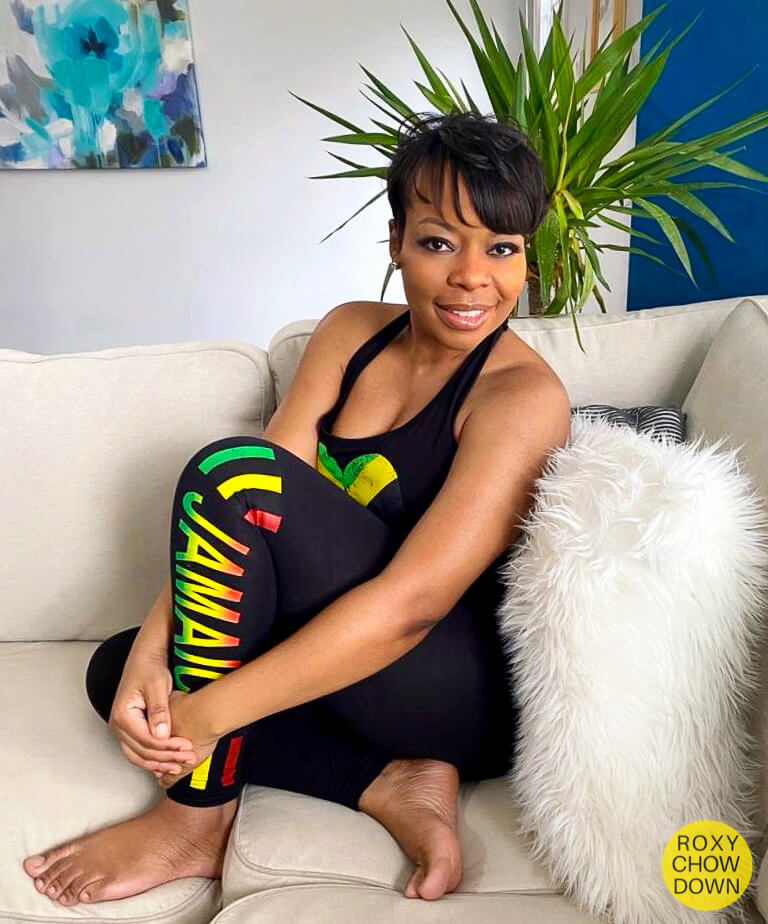 Check out these yummy recipes!