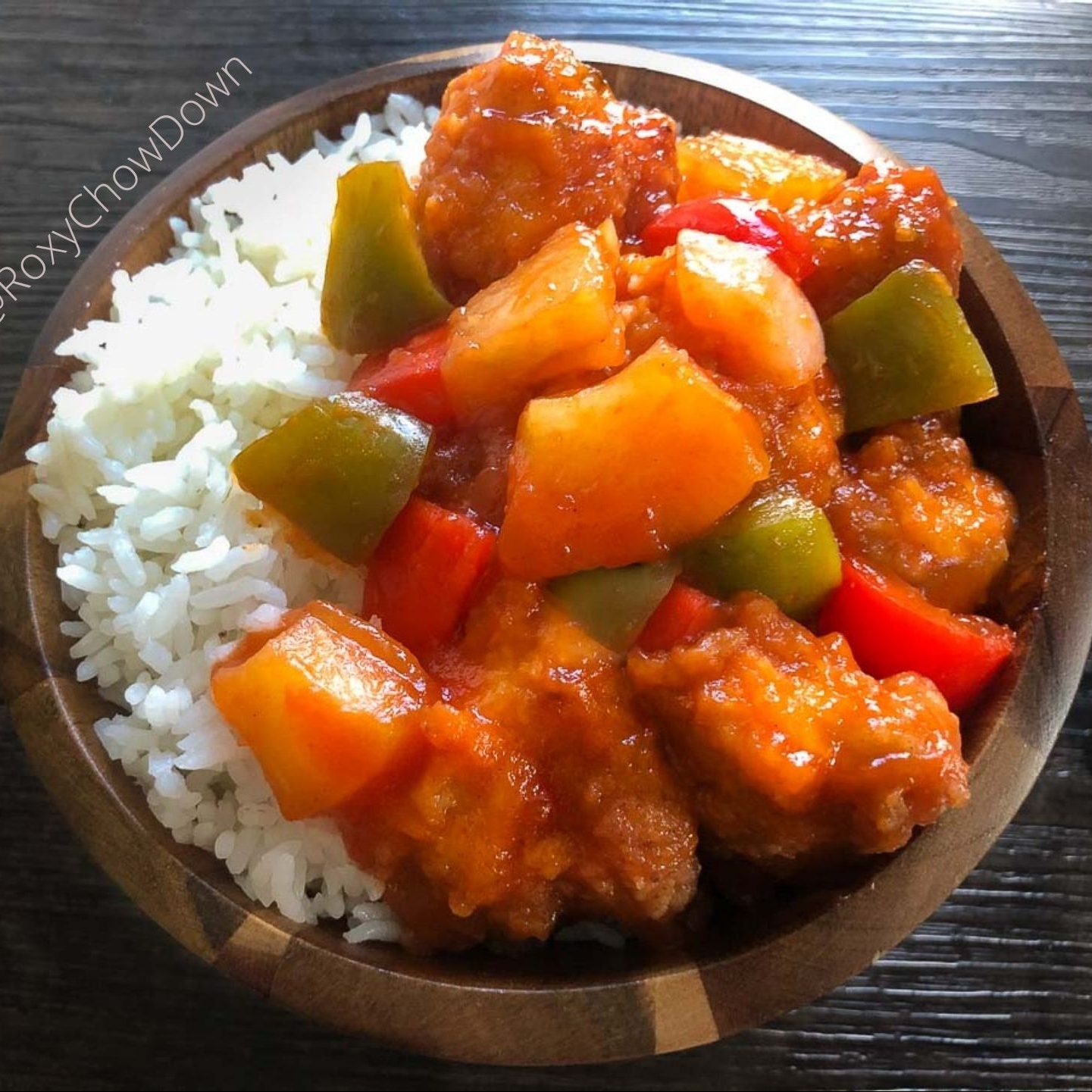 Sweet and Sour Chicken
Sweet and Sour Chicken has got to be one of the most popular 'Chinese food' menu items in the world! It's funny, but whenever I go to a Chinese restaurant, 9 times out of 10, I'm ordering sweet and sour chicken. I can't understand why I do, but if you're a fan of Chinese food then it's probably the same for you.
There's just something captivating and satisfying about how the sticky, sweet and sour sauce complements the crispy tender chunks of chicken. Now that I think about it, it is quite likely the unique blend of flavours in the sweet and sour sauce, that makes this dish a take-out favourite.
In this recipe, you'll find out how easy it is to satisfy your craving for this tantalizing Chinese dish, by making it at home. Save money and enjoy a deliciously different way to prepare chicken using simple, yet flavourful ingredients. 
Firstly, I'll teach you how to cook tender bites of chicken with or without batter. You'll learn how to perfectly deep-fry the chicken or stir-fry it for a healthier version of this recipe. I'll also share my secret sweet and sour sauce recipe with you. In the end, you'll know how to make a tasty and versatile homemade sweet and sour sauce from scratch, that works well with not only chicken, but with pork, seafood (check out my crispy shrimp recipe) and vegetables too!
What part of the chicken should I use in my Sweet and Sour recipe? – breast or thigh?
The part of the chicken you use for this recipe is entirely up to you. I used both skinless, boneless chicken breasts and thighs in this recipe. This is because skinless chicken is healthier than skin-on and boneless chicken cooks quickly. My husband and son prefers chicken thigh meat (dark meat), while I prefer chicken breast (white meat). So the choice of which part of the chicken to use in this recipe, is really up to the personal preference of those consuming it. 
Although boneless chicken works best to reduce cook time, you can also use bone-in chicken. If cooking 'bone-in' chicken, the cooking time will be longer. You can get guidance on frying 'bone-in' chicken from my crispy chicken recipe.
Do I have to coat my sweet and sour chicken?
Cooking sweet and sour chicken with a batter or coating is the more 'authentic' way to prepare this Chinese-style recipe. Adding a batter to the chicken is not only exotic and filling, but is also (in my opinion) more exciting to eat. It allows the sauce to sweetly wrap around each juicy chunk of chicken, while giving you layers of textural goodness with each and every bite!
However, cooking the chicken 'without batter' or 'naked', is the healthier way to enjoy this sweet and sour chicken recipe. This is because the batter or 'coating' adds extra calories to the dish. Also, if you coat then deep-fry the chicken, a large quantity of oil is needed which adds even more calories. 
How can I make 'healthy' Sweet and Sour Chicken?
Here are some tips to make your sweet and sour chicken more 'healthy'.
Use skinless chicken breast or thigh – this reduces your caloric intake.
Stir-fry or bake the chicken instead of deep-frying. 
Use only a small quantity of cooking oil – Use healthy cooking oils and try to use only a small quantity when cooking your chicken and sweet and sour sauce. 
Use a small quantity of honey or a sugar substitute of choice to sweeten the sauce vs brown sugar.
Avoid using soya sauce to reduce sodium content.
Add organic pineapple chunks if possible – Pineapples are healthy because of its powerful nutritional benefits. It's known to be rich in Vitamin C and antioxidants that makes it immune-boosting, cancer-fighting and aids in digestion and weight-loss. Check out my video to learn how to peel a pineapple, if you'd like to add organic pineapple to your sweet and sour recipe.
Add bell pepper and avoid over-cooking it. Like pineapples, bell peppers are super healthy. They are rich in Vitamin A, Vitamin C, potassium and antioxidants. Lightly sauté the bell peppers to benefit from the nutrients it contains.
Use egg whites (only), instead of whole eggs if you plan to add batter to your chicken.
How to make perfect Sweet and Sour Sauce from scratch!
The secret to making perfect sweet and sour sauce from scratch is knowing how to balance the flavours. I'll share with you how to perfectly balance the sweet and sour flavours so your sauce isn't under or overwhelming, but made just right! Another concern when making sweet and sour sauce is getting the right colour and consistency. With my recipe, you'll learn how to get the right consistency – not too thick and not too thin, without using cornstarch. You'll also know how to make sweet and sour sauce and get a rich red colour without using food colouring.
Sweet and Sour Chicken is popularly served with plain white rice but can also be enjoyed with festivals or rice and peas.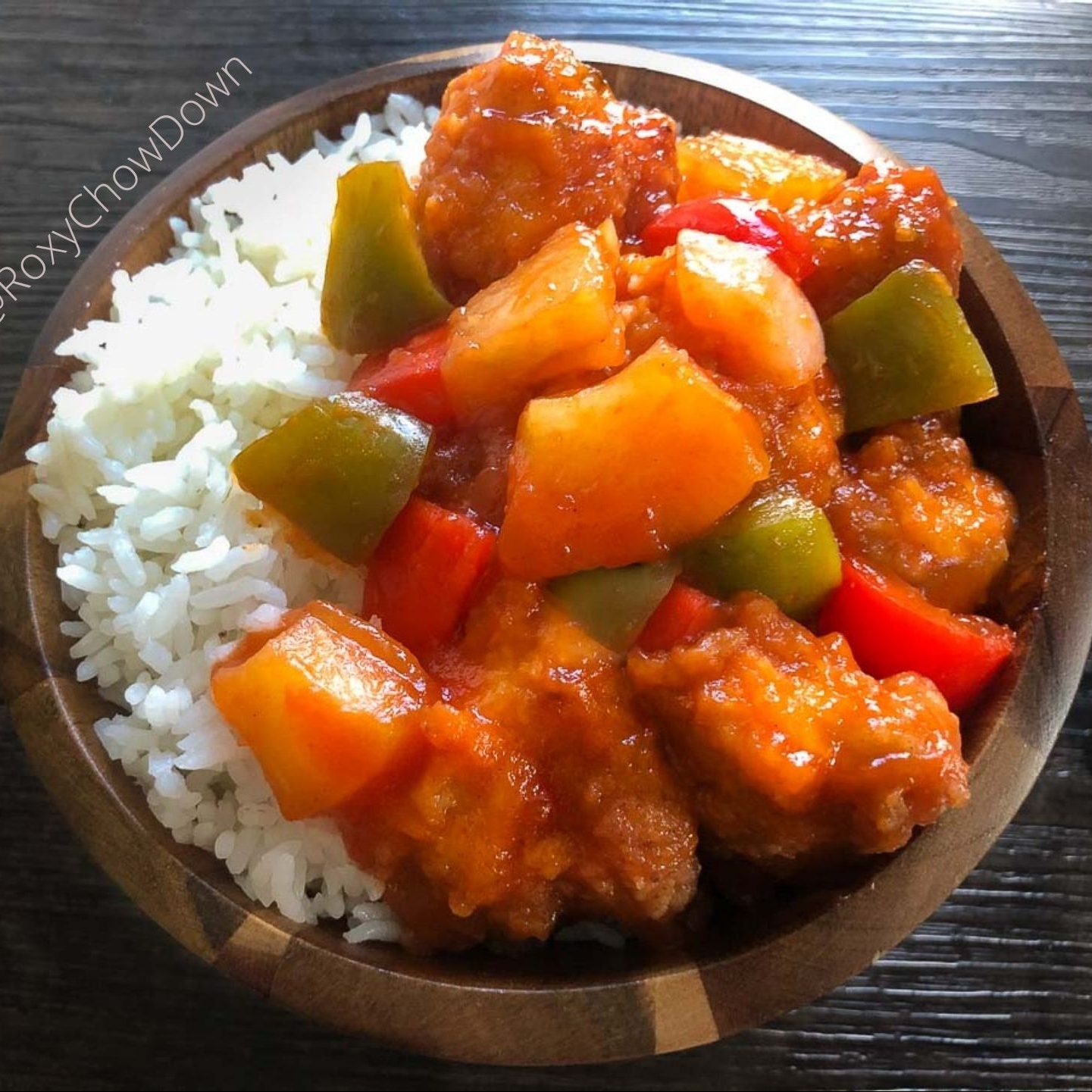 How to make the best chinese style Sweet and Sour Chicken from scratch
With this easy and delicious Sweet and Sour Chicken recipe, there's no need for take-out! This recipe teaches you how to make Sweet and Sour Chicken however you like it - with chicken breast or thighs, with batter or without, and how to use simple and flavourful ingredients to make the perfect sweet and sour sauce, from scratch!
Ingredients
2

large

skinless chicken thighs

deboned and sliced into 2-inch chunks

2

large

skinless chicken breast

deboned and sliced into 2-inch chunks

1

egg

or 2 egg whites, whisked (for deep-frying the chicken)
For Chicken
1/2

tbsp

salt

1/4

tsp

allspice powder

1/2

tsp

black pepper

1/2

tsp

white pepper

optional

1/2

tsp

ginger powder

1/2

tsp

thyme leaves

dried

1

tsp

onion powder

1

tsp

garlic powder

1

tsp

red hot pepper sauce

optional

1

cup

cooking oil

*if deep-frying

2

tbsp

cooking oil

*if stir-frying
Dry Mix Coating
3/4

cup

flour

all purpose

1/2

tsp

salt

1/2

tsp

onion powder

1/2

tbsp

baking powder
Sweet and Sour sauce
1

tbsp

sesame seed oil

or cooking oil of choice

1/4

medium

red bell pepper

chopped into 1-inch chunks

1/4

medium

green bell pepper

chopped into 1-inch chunks

1/2

medium

onion

chopped into 1-inch chunks

1/2

inch

ginger root

crushed

1/2

tsp

ginger powder

1/2

cup

pineapple chunks

1/4

cup

pineapple juice

1

tbsp

honey or brown sugar

1

cup

ketchup

1

tbsp

white vinegar

3/4 - 1

cup

water
Instructions
Chicken Prep
Cut up the chicken in a medium bowl and season it with salt, black pepper, garlic powder, onion powder, thyme, ginger powder, and allspice.
Stir-frying option
If stir-frying the chicken, cook on medium-high heat in 2 tbsp of oil for 4-6 minutes stirring constantly till cooked through. Set the stir-fried chicken pieces aside, then proceed to make the sweet and sour sauce.
Deep-frying option
If deep-frying the chicken, pour the whisked egg on the seasoned chicken, then use tongs to combine. Ensure that the chicken is thoroughly coated with the egg.

In another medium bowl, combine the flour, salt, onion powder, and baking powder and whisk the ingredients with a large fork to combine.

Add the chicken pieces to the flour mixture and toss until all the pieces are completely coated.

Add vegetable oil to a large frying pan on medium-high heat.

When the oil is ready, add the pieces of chicken (the oil is ready when tiny bubbles form around a pinch of lightly sprinkled flour). Fry the chicken for 5-6 minutes, flipping each piece every 2-3 minutes until all sides are golden brown.

Remove the chicken from the frying pan and let it rest on a thick paper towel to absorb the excess oil.
Preparing the sauce
In a wide, medium-sized saucepan, heat the oil on medium-high heat for 15 seconds.

After 15 seconds, add the chopped green and red peppers, chopped onion, crushed ginger and the pineapple chunks, then sauté them for 2 - 3 minutes while stirring.

Add the honey and the ginger powder, and stir for 30 seconds. Next, add the ketchup, water, and vinegar, and stir for another 30 seconds.

Cover the pot, reduce heat to low, then let the sauce cook for 1 - 2 minutes.

If the sauce is too thick, add 1-2 tbsp of water and allow it to cook for another minute. If the sauce is too thin, add 1 tbsp of ketchup at a time, and stir until it has a 'syrup-like' consistency.

Taste the sauce. If it needs a 'kick' of tanginess, add 1/2 tsp. vinegar. If it isn't sweet enough, add 1/2 tsp. honey or brown sugar.
Combining the chicken with the sauce
Remove the pot from the burner and add the pieces of fried chicken, tossing quickly until all the pieces are coated in the sauce.

Serve the sweet and sour chicken immediately on a warm bed of fluffy white rice or with a side-dish of choice.

Please remember to come back after you've tried this recipe to give it a Review & Rating! Thanks in advance 🙂
*Please note that this page may contain Amazon affiliate links (highlighted links to products on Amazon). I get a small commission each time you purchase through my Amazon links, at no extra cost to you. Thanks in advance for making all your Amazon purchases through my product links..
SUBSCRIBE & be the first to get delicious new recipes & exclusive offers!!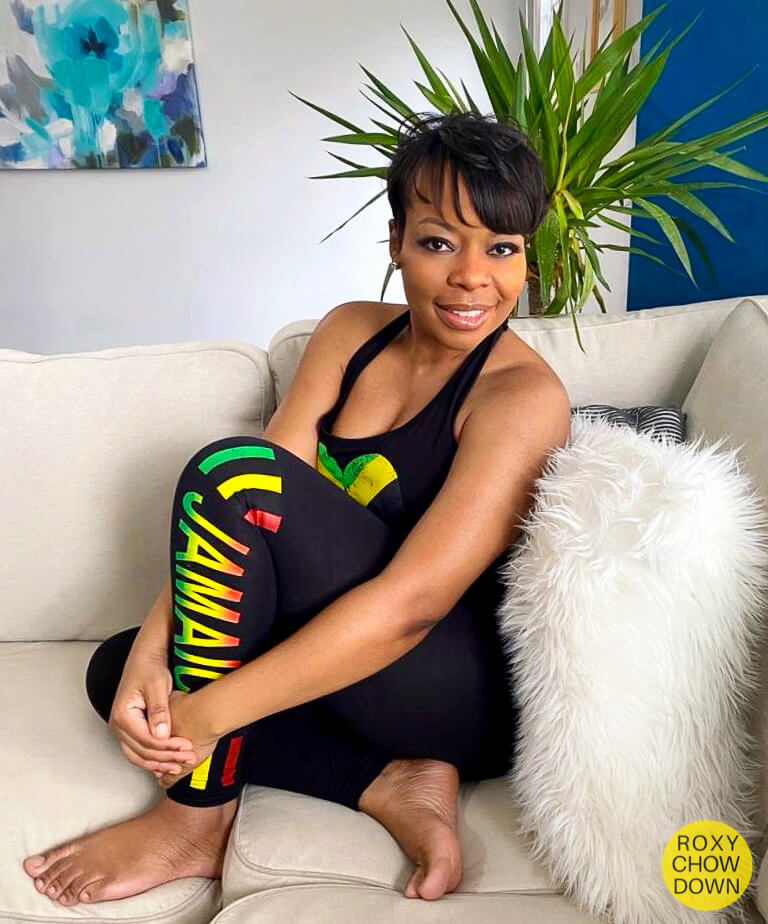 Check out these yummy recipes!