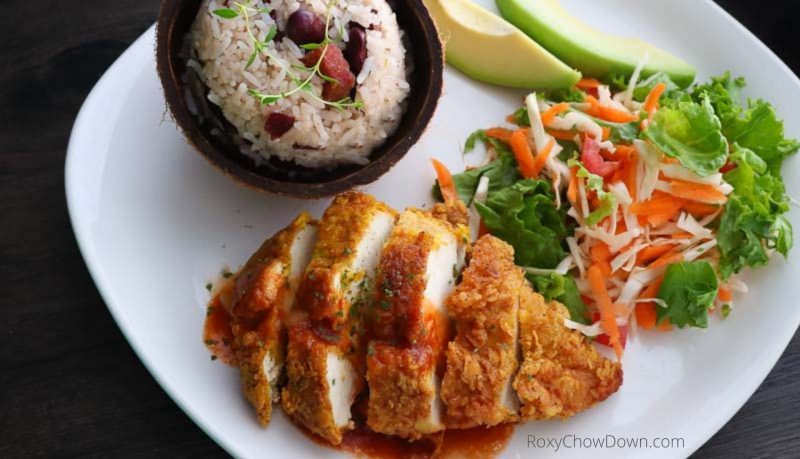 Crispy Fried Chicken
Crispy Fried Chicken is the ultimate comfort food. It's one of those dishes that you can't get tired of. That's why Fried Chicken is the star at fast-food restaurants like KFC, Popeyes and Chick-fil-A. If you've ever wanted to learn how to get lip-smackingly good, crispy fried chicken at home, this recipe is for you! I will teach you how to make fried chicken that's crunchy on the outside while flavourful and juicy on the inside.
Best Cooking Tips – Crispy Fried Chicken
Here are some pointers on how I make quick, easy and delicious crispy fried chicken. Keep them in mind when you're preparing this recipe.
Ensure the chicken is at room temperature before seasoning and cooking.
Marinate the chicken if possible to enhance its flavour.
In addition to the chicken, always season the coatings (wet and dry dip).
Deep-fry the chicken for even cooking.
Ensure the cooking oil is at the required temperature for frying.
Fried chicken is one of those satisfying foods that both kids and adults absolutely love. When you think about it, fried chicken makes the perfect lunch, dinner, or treat for any day of the week. Growing up I had fried chicken with rice and peas regularly for Sunday dinner. It was either the main course or the delicious meat 'on the side' when having curry goat or oxtail.
What's great about this recipe is that it's msg-free, so your fried chicken will be tasty without the unnecessary sodium additives. I must recommend, however, that you limit your consumption of fried foods for a healthier lifestyle. 
Enjoy your fried chicken with fries, mashed potatoes, rice and peas, mac and cheese, bread, or on its own.
Happy Cooking!
Easy and Delicious Crispy Fried Chicken Recipe
This easy and delicious crispy chicken recipe is sure to please! You'll be amazed at how simple it is for you to make juicy, finger-licking 'pan-fried' fried chicken, with my step-by-step recipe.
Ingredients
1

whole

chicken

cut up

2-3

cups

vegetable oil

for deep frying

2

tsp

salt

1

tsp

black pepper

or white pepper

2

tsp

onion powder

unsalted

1

tsp

garlic powder

unsalted

1

tsp

paprika

1

tsp

thyme leaves

dried

1

tsp

dried basil

1

tsp

allspice powder

ground
Dry-mix
3

cups

all-purpose flour

2

tbsp

corn starch

1

tbsp

baking powder

1

tsp

onion powder

unsalted

½

tsp

salt

½

tsp

curry powder
Wet mix
2

large

eggs

lightly beaten

¼

cup

milk

1

tbsp

hot sauce

optional

1

tsp

onion powder

unsalted

1

tsp

garlic powder

unsalted

½

tsp

salt
Instructions
In a large bowl, cut the chicken into 10 - 12 pieces.

Rinse chicken in vinegar or lime water, then drain off excess liquid.

Season the chicken with salt, black pepper, garlic powder, onion powder, paprika, thyme, basil, and allspice. Set aside.

In a medium bowl (or food-safe bag), combine the 'dry-mix' - flour, corn starch, baking powder, onion powder, curry powder and salt. Mix well.

In another medium bowl prepare the 'wet-mix'. Add the eggs, milk, hot sauce, onion powder, garlic powder and salt, then use a large fork or whisk to lightly combine.

Start the coating process by placing the chicken into the wet mix first.

Working with one piece of chicken at a time, use tongs or a fork to place the chicken into the wet mix, then flip the chicken several times until it is completely coated.

Next, add each 'wet' piece of chicken, one at a time, to the dry-mix, then flip it around to coat it thoroughly.

Set aside the battered chicken on a large plate until the oil is adequately hot for frying.

Preheat cooking oil in the frying pan on high for about 3 - 4 minutes. The cooking oil is ready when tiny bubbles forms around lightly sprinkled flour.

Use tongs or a large fork to gently place each piece of chicken into the hot oil.

Starting with your chicken breasts, fry each side for approximately 3 - 4 minutes.

For the remaining pieces of chicken, fry for approximately 15 minutes, turning them every 5 minutes.

Poke each piece of chicken with a large metal fork to check 'doneness'. When the juices from the chicken run clear, the chicken is ready to be removed from the oil.

Place each piece of chicken in a large plate or bowl lined with paper towel to absorb the excess oil.

Serve your delicious crispy fried chicken with your favourite side dish.

Please remember to come back to leave me a review and 5-Star rating when you've tried this recipe. Thanks in advance!
*Please note that this page may contain Amazon affiliate links (highlighted links to products on Amazon). I get a small commission each time you purchase through my Amazon links, at no extra cost to you. Thanks in advance for making all your Amazon purchases through my product links..
SUBSCRIBE & be the first to get delicious new recipes & exclusive offers!!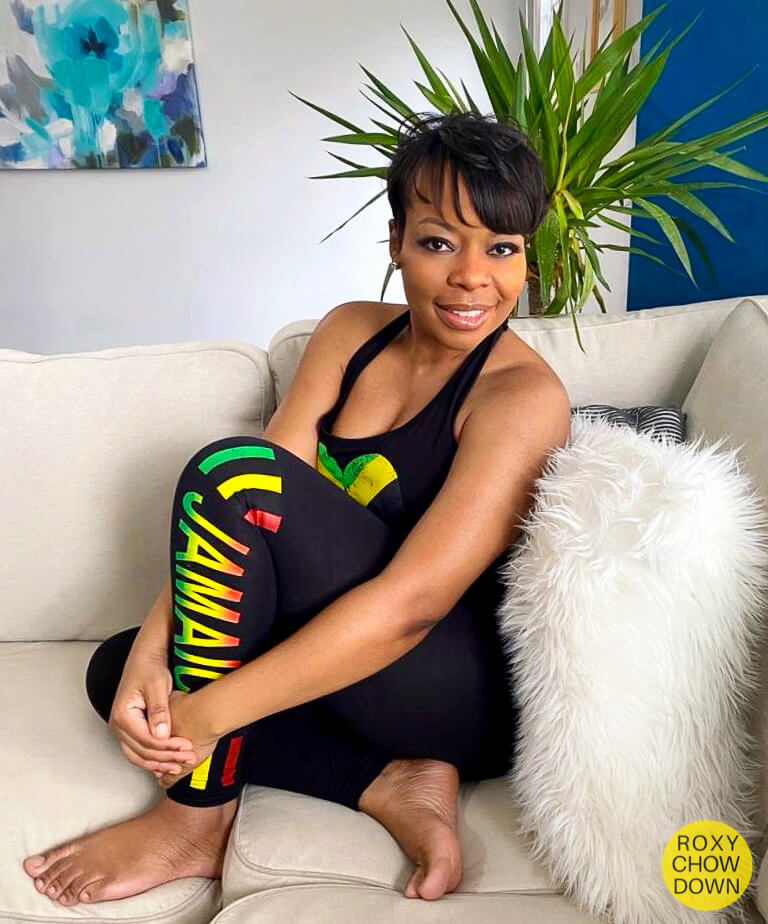 Check out these yummy recipes!