Roast Chicken
If you've ever wanted to find a juicy roast chicken dinner recipe – this is it! With this easy roast chicken recipe, you'll learn how to prepare the most succulent and flavourful roast chicken you've probably ever tried. Now you can dinner time delicious, with an exciting chicken recipe you're sure to use, time and time again.
This roast chicken recipe is a personal family favourite because it uses fresh and easy to find ingredients. It is also quick and easy to prepare. You'll be amazed at how delicious homemade roast chicken is when you know the right ingredients and techniques to use.
A great way to enjoy this tantalizing roast chicken is with rice and peas, potatoes, steamed vegetables, and a refreshing drink of pineapple ginger juice drink.
Juicy Roast Chicken
In search of a new chicken dinner recipe to tantalize your taste buds? Well, here's an oh-so-simple and super juicy Roast Chicken recipe that's sure to make dinner-time delicious. Enjoy this low-fat chicken dish that's moist, flavourful and cooked to perfection each and every time!
Ingredients
4

large

chicken quarters

You may use leg & thigh quarters or breast quarters.

2

tbsp

olive oil

1

tsp

salt

½

tsp

pepper

black or white pepper

1

tsp

onion powder

1

tsp

garlic powder

½

tsp

ginger powder

¼

tsp

allspice powder

1

sprig

fresh thyme leaves

remove the leaves from the stalk

½

stalk

scallion

finely chopped

1

tsp

basil

dried

2

sprigs

rosemary

fresh, chopped (optional)

2

cloves

garlic

crushed

¼

small

onion

finely chopped or grated

¼

large

scotch bonnet pepper

de-seeded, (optional)
Basting sauce
1½

tbsp

honey

1

tbsp

water
Instructions
Preheat the oven to 450° F.

Wash the chicken quarters in lemon or vinegar water, rinse then pat dry.

Use a sharp knife to gently poke a few holes into each piece of the chicken.

Add the olive oil and all the seasoning to the chicken then massage in well. Try to get bits of the seasoning under the skin.

You may either refrigerate the seasoned chicken for 4 - 6 hours or move immediately to the next step.

Place the chicken quarters, breast side up, on a wire rack set over a roasting pan. Do not remove the seasoning.

Roast the chicken, uncovered, in the preheated oven for 20 minutes.

Flip the chicken over and roast it for another 10 minutes.

Flip the chicken once more so that it is breast side up, and then use a basting brush to coat the top half of the chicken with the honey and water basting sauce.

Reduce the heat to 350° F, and roast for 30 - 35 minutes more. (please note that chicken breast quarters cooks faster than chicken thighs. The breast quarters should be fully cooked in about 30 minutes while the chicken thighs should be done in 35 minutes.

After 30 - 35 minutes, check the chicken for doneness by inserting a fork into the thickest part of the chicken, down to the bone. You will know the chicken is fully cooked when the juices run clear.

When the chicken is fully cooked, remove the chicken from the oven and cover with a sheet of foil. Let the chicken rest for 10 - 15 minutes before serving.

You may garnish the chicken with lemon slices and fresh basil.

Serve the roasted chicken with rice, potatoes, steamed vegetables, or a combination of all three sides!

Please remember to come back to leave me a rating and review once you've tried this recipe. That way, I'll know how it worked for you!
*Please note that this page may contain Amazon affiliate links (highlighted links to products on Amazon). I get a small commission each time you purchase through my Amazon links, at no extra cost to you. Thanks in advance for making all your Amazon purchases through my product links.
SUBSCRIBE & be the first to get delicious new recipes & exclusive offers!!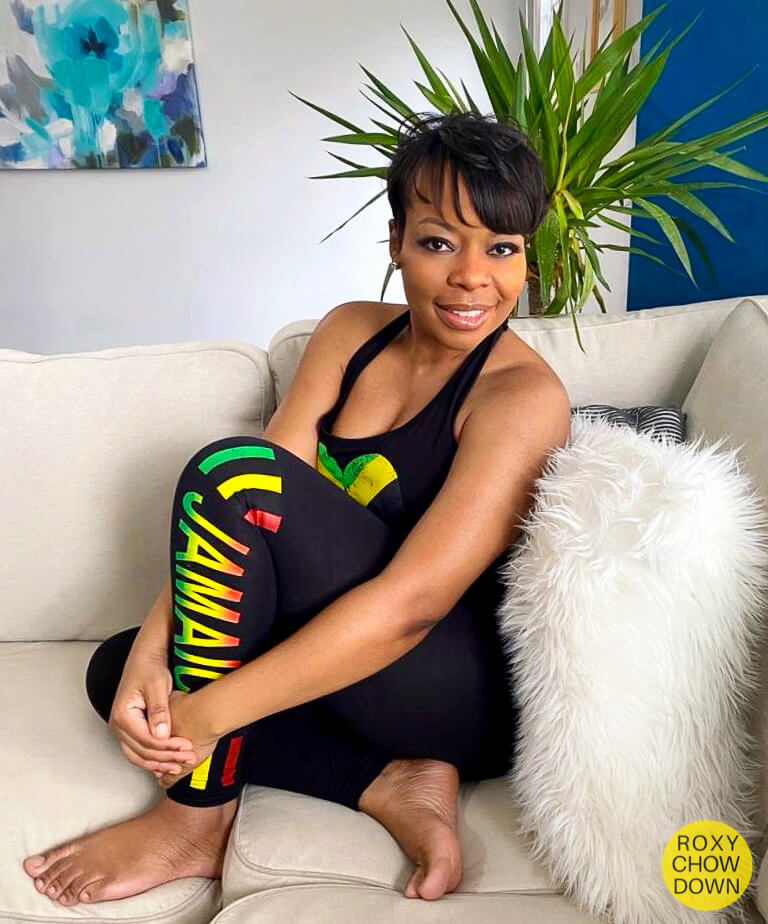 Check out these yummy recipes!