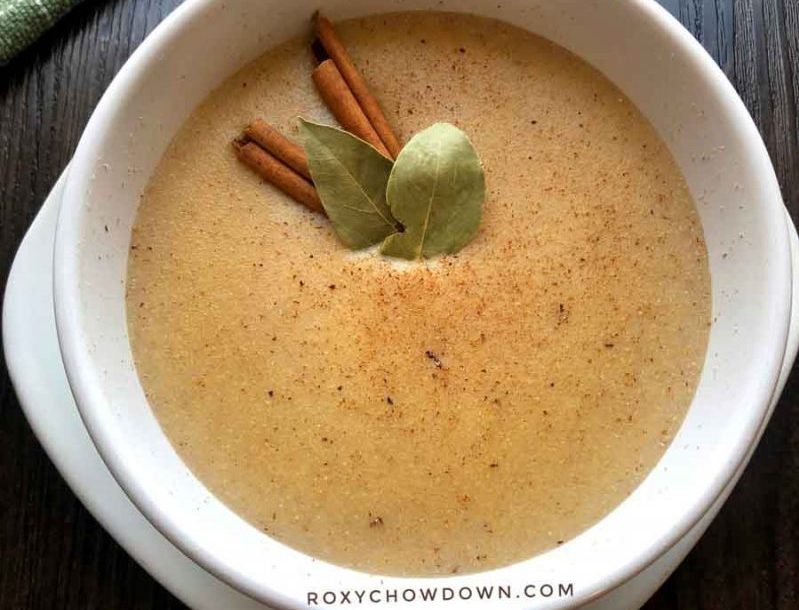 Jamaican Cornmeal Porridge Recipe
Many Jamaicans share the sweet childhood memory of a warm bowl of cornmeal porridge on a Saturday morning. There's just something special about Jamaican cornmeal porridge that's oh so comforting! I enjoyed having flavourful Jamaican cornmeal porridge as a child, and when I had my own family it became a breakfast treat. Now I'll share how you can enjoy it too. 
In this post, you'll learn all about this deliciously creamy homemade Jamaican cornmeal porridge recipe. I'll share the health and nutritional benefits, a healthier way to make porridge, and my top tips to perfectly smooth, lump-free porridge.
What is Jamaican cornmeal porridge?
Jamaican cornmeal porridge is simple to make, flavourful and satisfying. It is a heart-warming meal made from boiling yellow cornmeal until smooth and creamy and then adding sweeteners and spices.
What are the benefits of Jamaican cornmeal porridge?
Porridge made from cornmeal has several health benefits. Here are some important benefits of cornmeal:
It is gluten-free making it suitable for those who are gluten intolerant.
Cornmeal is high in dietary fibre which promotes good digestive health. 
Porridge made from cornmeal is high in energy-rich carbohydrates, metabolism-boosting iron, and cell-enhancing phosphorus.
Can I make cornmeal porridge without condensed milk and sugar? 
Cornmeal porridge is typically made using two sweeteners – brown sugar and condensed milk. But there are ways to enjoy cornmeal porridge without them. Overall, sugar and sweetened condensed milk are high in calories and so should be used in moderation. Choose to make your cornmeal porridge without sugar and condensed milk if you are diabetic or have any related health concerns. 
Here are my favourite tips to make a healthier version of cornmeal porridge. You can modify my recipe using the tips below.
To replace condensed milk, use sweet, thick organic coconut milk
To replace sugar, use a sugar-free sweetener of your choice
Does cornmeal porridge make you gain weight?
In Jamaica, one of the main reasons children get cornmeal porridge is to help them gain weight. So when a child or anyone for that matter looks underweight, or 'mawga' (patois for 'meagre'), the remedy would most likely be to give them 'ah big bowl ah cawnmeal parridge!' And believe it or not, a regular regimen of Jamaican cornmeal porridge was sure to make a skinny 'pickney' (child) bulk up in no time!
How do you make cornmeal porridge lump-free?
A lumpy porridge can be a turn-off no matter how well-flavoured your porridge smells or tastes. The only lumps that get a pass for me are lumps of hard dough bread. If you've ever struggled with making smooth, creamy, lump-free cornmeal porridge, fret no more. I've shared my top tips below to help you make delicious lump-free cornmeal porridge every time.
Always use a large fork or whisk to stir the porridge.
Try to stir the cornmeal thoroughly, every 5 minutes throughout the cooking process
Serve the porridge immediately after cooking to prevent it from thickening and forming lumps.
This Jamaican cornmeal porridge recipe has been a family favourite for generations, and now I'm super excited to share it with you. Make sure to try your delicious cornmeal porridge with crackers, hard dough bread, roti or festival.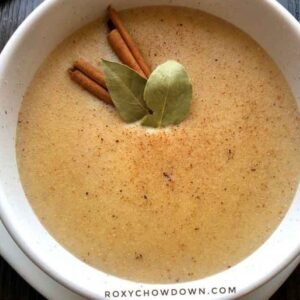 Jamaican Cornmeal Porridge Recipe
Indulge in this deliciously smooth and creamy Jamaican Cornmeal Porridge recipe that fills you with the warm comforting taste of home.
Ingredients
1 ¼

cup

yellow cornmeal

refined

5 ¼

cups

water

room temperature

¼

tsp

salt

⅔

cup

coconut milk

2

tbsp

vanilla

to taste

1 - 2

tsp

cinnamon powder

1

tsp

nutmeg

ground or grated

1 - 2

bay leaves

2

tbsp

cane sugar

or to taste

3

tbsp

condensed milk

or to taste
Instructions
Add 4 cups water and 1/4 tsp salt to a small saucepan and put it to boil.

Combine the cornmeal, 1 1/2 cup cool tap water, coconut milk, 1 tbsp sugar, and half portion of the spices (vanilla, nutmeg, cinnamon) in a medium bowl, then use a large fork to whisk the mixture thoroughly. Set the mixture aside until the pot of water boils.

When the water comes to a boil, stir the bowl of cornmeal mixture again for 10 seconds then carefully pour it into the boiling water.

Immediately reduce the heat to medium-low and stir the pot briskly with the fork for 15 seconds. 

Cover the pot and then set a timer for 20 minutes.

Use the fork to briskly stir the pot every 5 minutes (for about 10 secs.). Be careful not to let the hot cornmeal splash/'pop' on you. You can get badly burnt by hot cornmeal porridge. This is why it's important to cook the porridge on medium-low to low heat.

Re-cover the pot and only uncover to stir the pot. Always approach the pot of cornmeal porridge with caution while it cooks.

Add the bay leaves in the last 5 minutes of cook time.

After the porridge has cooked for 20 minutes, turn off the heat. 

Add the remaining spices and condensed milk to the pot and stir until completely combined.

Taste the porridge for the desired flavour and sweetness. If needed, add a little more sugar or condensed milk. If the porridge is a little too thick, add a bit more coconut milk.

Stir all ingredients well and serve warm.

Please remember to come back to rate and review this recipe as soon as you've tried it. xoxo
*Please note that this page may contain Amazon affiliate links (highlighted links to products on Amazon). I get a small commission each time you purchase through my Amazon links, at no extra cost to you. Thanks in advance for making all your Amazon purchases through my product links..
SUBSCRIBE & be the first to get delicious new recipes & exclusive offers!!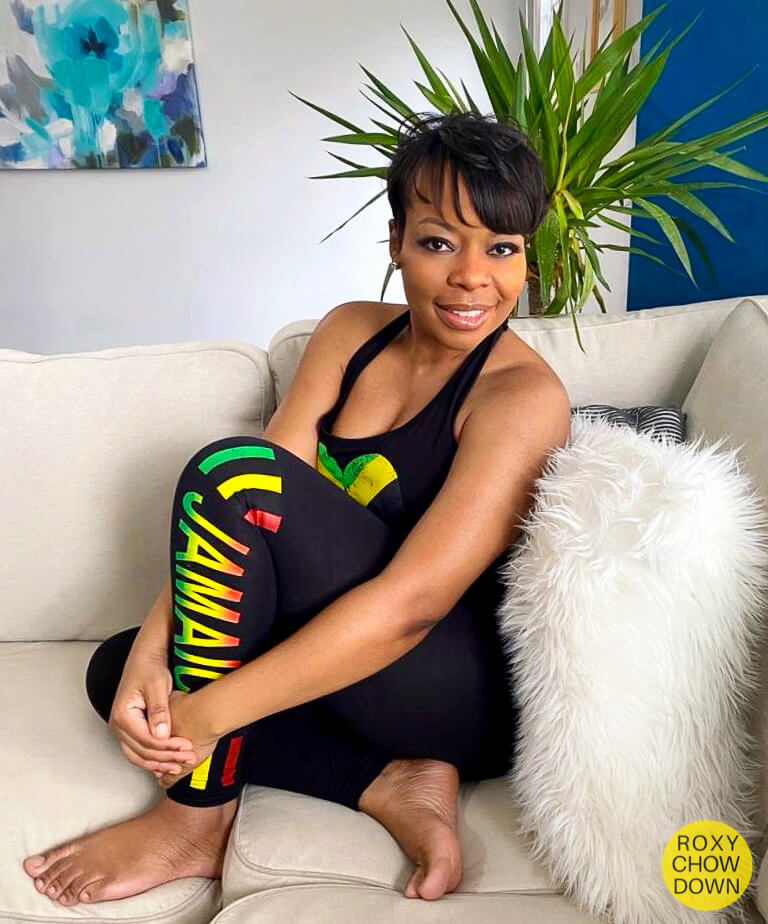 Check out these yummy recipes!